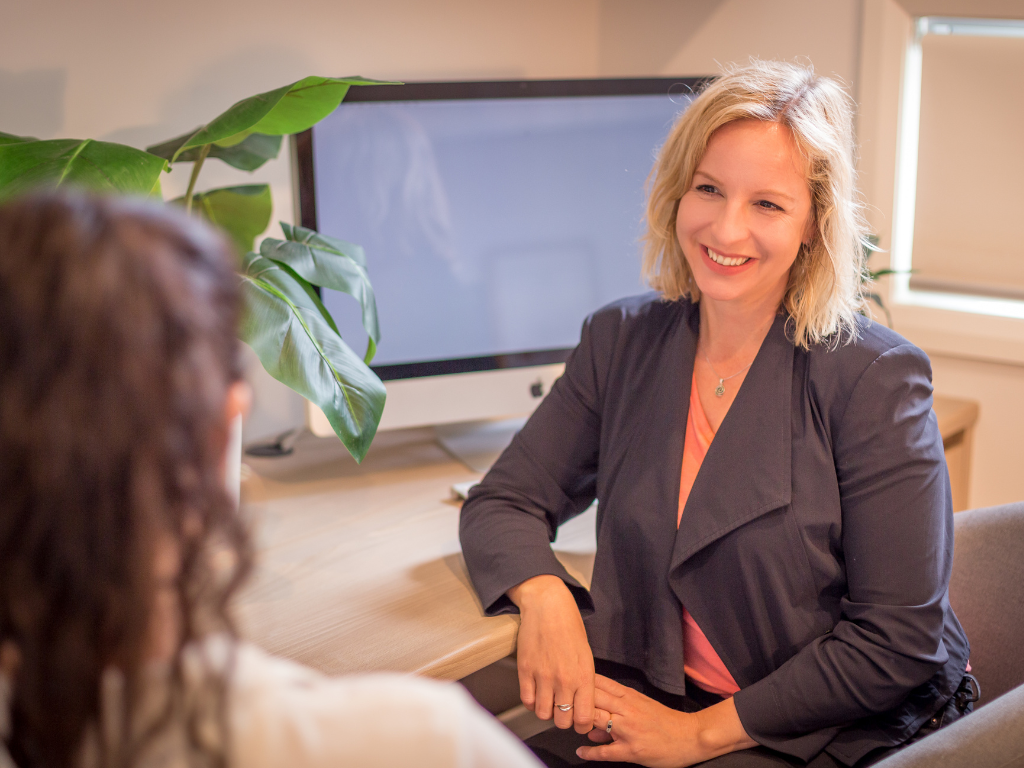 Need to change jobs or career altogether?
Not sure HOW to do that? You're in the right place!
Individual career coaching and support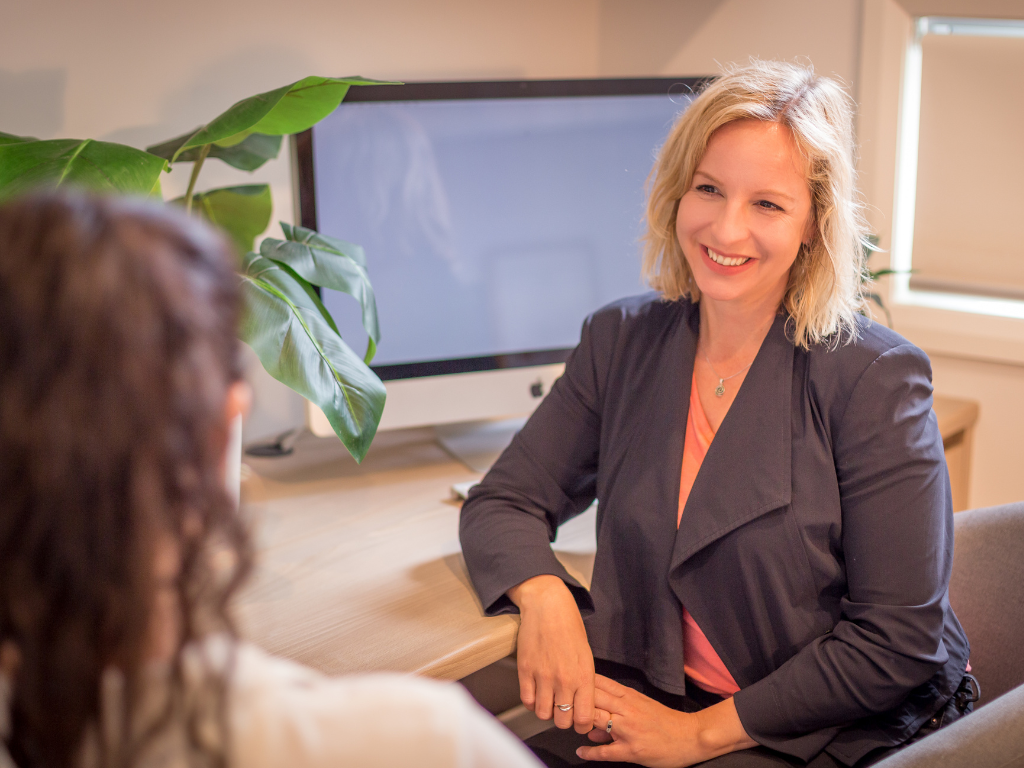 Fed up with your boss? Stuck in a role or industry that's not longer exciting? Time to change? Our 1:1 career coaching programs are designed for mid-career professionals who are committed to create change in their career and life. We use proven tools to build meaningful career change through a step by step action plan.
Our focus:
Unpacking your strengths, interests and what you're naturally good at
Deal with key obstacles that have held you back in the past
A step by step plan on how to set goals that matter for YOU
Regular check in, accountability and adjustment of your goals
Our programs are delivered 1:1 (just you and your coach) via Zoom video to unpack your career challenges and opportunities in a confidential and supportive space.
The career coaching options
What my clients say
---
Jo, New Zealand
"I have loved working with Emmy, and can really recommend her to anyone who is looking to make a career change. I came to her at a time when I wasn't getting a lot of fulfilment from my role, but was unable to articulate why I was struggling, and therefore didn't know what I needed to change.
Emmy really supported me to understand my strengths and values, and to see how I can use them within both my work and home life.
As a result, I've both been able to get a new position which is playing better to my strengths and has given me back my energy.
I have also been able to focus on the 'what next' question so I can prepare for the next step in my career – this coaching has given me direction that I've never had in the past."
Pedro, Australia
"I loved working with Emmy, her professionalism is second to none. I came to her very confused about the next step in my career and somewhat stuck.
After a few sessions working with Emmy we put a plan together, and in much shorter time than expected an opportunity opened up for me.
Re-focusing my career and re-evaluating my values alongside Emmy opened up the next opportunity as we explored the why, the what and the how.
I also love how is not about the short term but rather a long term view on your own career."
Mark, Australia
"I feel deeply fortunate and grateful to have had the opportunity to go through the transition program with Emmy. The support and dedication she provided me, in and out of our sessions, challenged me to go well beyond what I had expected.
Her program taught me a great deal of important and meaningful insights into my own inner workings and I feel confident that I have the resources and foundations to construct a more fulfilling life; I would not have been able to do it without Emmy's guidance.
I would recommend Emmy to anyone considering any type of personal or professional development, her program is invaluable!"
Who is your coach?
Hi, I'm Emmy.
I'm a career coach and minimalist with a love of travel and adventure. I don't like to see valuable time and energy go to waste, which includes people spending months or years in a role or organisation that's not right for them.

That's why I am SO passionate about helping mid-career professionals just like you unlock what's next in their career to truly enjoy and connect with the value they add. I also love working with organisations to help train and support their team members to grow and align their career path.
I'm a certified coach who has worked with people in transition between career changes, countries or challenging life situations since 2013.
I've enjoyed a varied career of different roles myself and know first hand how rewarding it is when you find the place that's right for you.
Frequently asked questions
1: How often should I have my coaching sessions?
The ideal interval between sessions is about 10-14 days. In our experience from working with over 100 clients 1:1, this allows time to take action and reflect on the past session(s) and do the prep for the upcoming session. Leaving more than 2-3 weeks between sessions will likely mean you lose some of the exciting momentum and energy we have built together.
Of course there are times when something significant happens and you might need to take a break, in which case we work together to personalise your coaching schedule.
2: Are online (video) coaching sessions as effective as meeting in person?
Absolutely! Holding the sessions via Zoom allows you to dial in from a calm space of your choice to focus 100% on the session without having to commute. I've coached hundreds of people this way and the only limitation is your own commitment to the session and your coaching program.
3: How do I book in for my sessions? What's your availability?
Unless we've agreed otherwise, you will get access to a unique calendar link where you can book a time in the calendar that suits you. I have availability during weekdays, both during standard working hours and evenings to make sure we find a time that works for you!